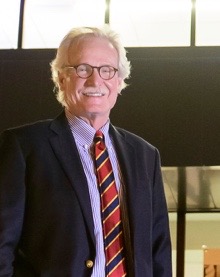 Welcome to Information Services at Connecticut College. At the crossroads of intellectual life on campus, Information Services (IS) is an integrated library and information technology organization noted for its innovative practices and quality support to the students, faculty and staff of the College. IS oversees many aspects of campus life including all libraries, instructional technology, telecommunications, networks and administrative computing services. We provide support for digital scholarship and the effective use of innovative technologies in teaching and learning efforts. We provide the IT Service Desk for computing, telephone or networking problems. We also maintain computer labs, high-tech classrooms, as well as quiet reading spaces to enrich the instructional experience.
IS staff members enhance services and resources through collaborative endeavors with other College constituencies. For example, we work closely with the Academic Resource Center, now located in the newly renovated, and award winning, Shain Library, to support its programming. The cooperation between the IS Web team and the Office of Communications has led to robust public and intranet websites. In partnership with faculty, our librarians and instructional technology staff are developing information fluency instruction to help students identify, analyze, evaluate and effectively use information resources.
Partnerships also extend off campus as we work, for example, with our colleagues at Trinity College and Wesleyan University in the CTW Consortium. Our combined library collections number several million print and electronic items — all available to our students and faculty quickly.
We in Information Services are dedicated, as our mission statement says, to "Keeping you CONNected." We endeavor to provide innovative, reliable and universal access to our resources in support of the College. We believe in the value of a liberal arts education and we are committed to helping students and faculty succeed at Connecticut College.
I encourage you to explore our website and use our resources as you learn and grow at Connecticut College.
W. Lee Hisle, Ph.D.
Vice President for Information Services and
Librarian of the College