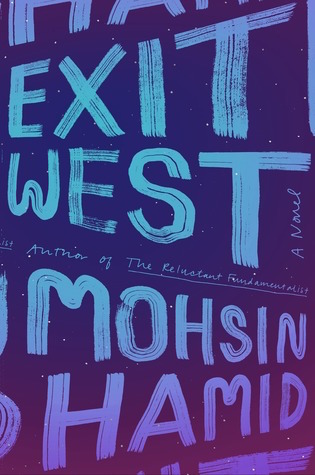 The Book
Each year, first-year students at Connecticut College engage in a shared summer reading along with their faculty, staff, and student advisers. The 2018 selection is Exit West, the fourth novel of the celebrated Pakistani author Mohsin Hamid.
Exit West tells the story of Nadia and Saeed, lovers in an unnamed country that falls under the grip of a violent civil war. Forced to flee, they begin a harrowing journey that takes them to many different temporary places of refuge. Over the course of their migration, the author's most central focus is on the psychological consequences of their flight – how it shifts the dynamics of their relationship, how they cope with the devastating loss of their former lives, how they must re-make themselves in the new worlds they inhabit. Exit West is an allegorical novel with touches of magical realism that provides a universal message about what migration can teach us about the meaning of home, memory, and human resilience.
Please visit "External Resources" to read book reviews about Exit West and videos of interviews with the author.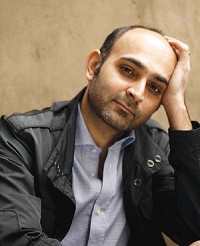 The author
Author Mohsin Hamid was born in Lahore, Pakistan. He has studied at Princeton University and Harvard Law School and has worked as management consultant. He is the author of four novels, Moth Smoke, The Reluctant Fundamentalist, How to Get Filthy Rich in Rising Asia, and Exit West, and a book of essays, Discontent and Its Civilizations. He is the recipient of many prizes and awards, including the Aspen Woods Literary Prize for Exit West. Hamid has also been shortlisted for the National Book Critics Circle Award for Fiction and twice for the Man Booker Prize. He resides between Lahore, New York, and London.
As part of the One Book, One Region initiative of New London County, author Mohsin Hamid will visit campus to discuss his work on Wednesday, Sept. 26, at 7 p.m., in Palmer Auditorium.