New London never stops evolving. An English settlement founded in 1646, the city and its deep harbor became an important base of American naval operations during the Revolutionary War, before transforming into one of the world's three busiest whaling ports in the 19th century. Today, New London is the "epitome of hipster charm," a pedestrian-friendly city with great galleries, shops, performance venues and restaurants.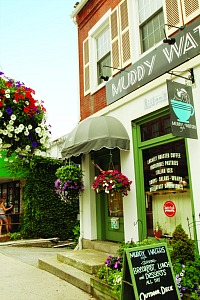 Lodging and Dining
You're sure to find what you're hungry for at the many restaurants and dining options in the region. (Nearby Mystic has become a popular destination for foodies!)
Looking for a place to stay? Check out hotels and accommodations in the region.
Attractions and Events
Whether you're in the mood for a Broadway show, a concert, a museum visit or shopping, there's something to suit any taste at area events and attractions.