Camels soccer squads bask in winning form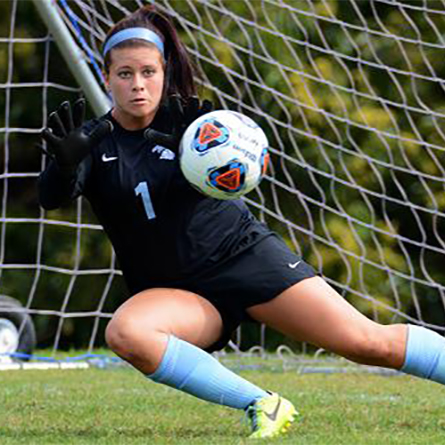 After the Connecticut College women's soccer team won the first New England Small College Athletic Conference championship in Conn College history in 2014, the future of the team looked bright. The Camels had a young roster brimming with confidence; however, injuries derailed any chance at a repeat performance, dropping them to a disappointing 3-9-3 record in 2015.
This year, they're back.
The 9-1 Camels are currently ranked No. 18 in the country in the National Soccer Coaches Association of America poll and No. 24 in the D3Soccer.com national poll.
Led by Alex Baltazar '19, who ranks second in the NESCAC with eight goals, and Michelle Medina '18, who leads the NESCAC with eight assists, the team is poised to make a run at another conference title. The Camels are backstopped by keeper Bryanna Montalvo '17, who leads the conference with a .938 save percentage.
Coming off a 5-0 victory against Brooklyn College, the Camels will host NESCAC foe Tufts University at 11:30 a.m. on Saturday, Oct. 15, as part of the College's Fall Weekend celebration.
Following the women's game at Fall Weekend, the men's team will also take on Tufts at 2 p.m. The men are off to an impressive 8-2 start and are No. 8 in the NSCAA New England regional ranking.
Leading the charge is All-American Pat Devlin '17, the top scorer in the NESCAC with 11 goals and three assists. Twice this season, Devlin has been named NESCAC Player of the Week; his most recent honor came on the heels of back-to-back game-winning goals against Eastern Connecticut State University and Bates College.
---
October 11, 2016