College awarded $750,000 to implement new Connections curriculum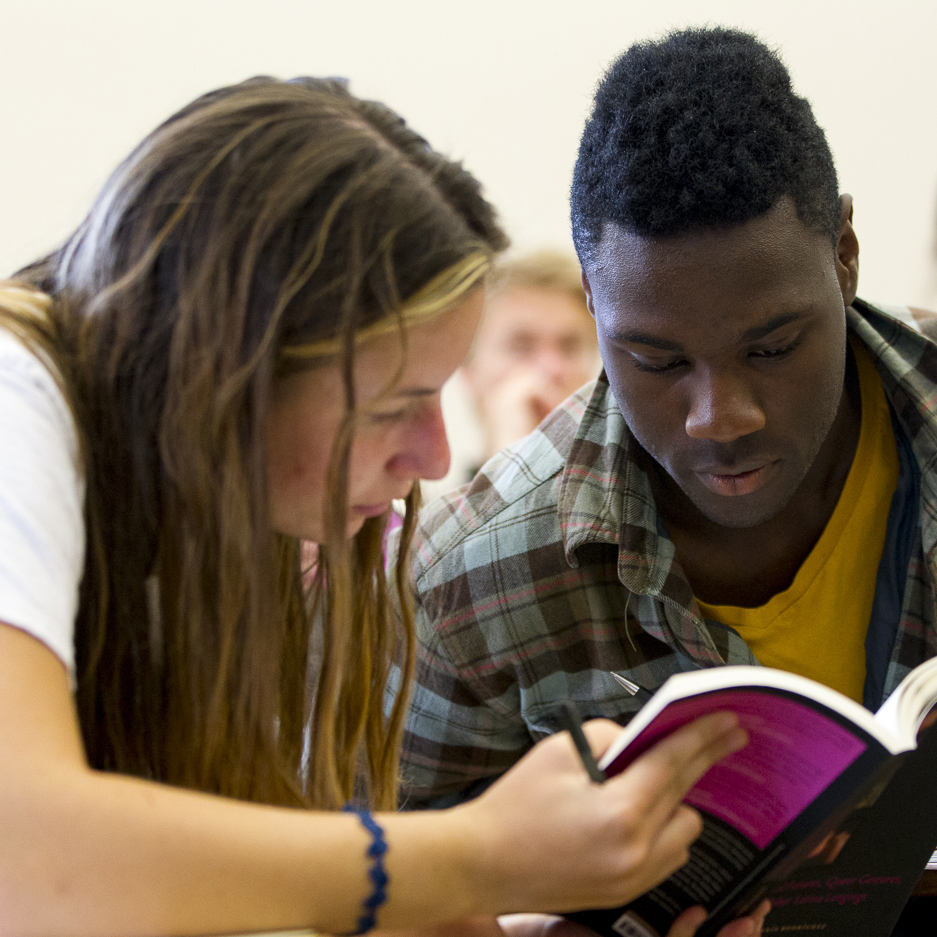 The Andrew W. Mellon Foundation has awarded Connecticut College a $750,000 grant to support the implementation of the new Connections curriculum, a bold approach to education designed to teach students to be creative, resourceful and resilient leaders.
"The best part of an education in the liberal arts has to do with the connections students make among the very different aspects of their four-year experience," President Katherine Bergeron said. "The unique structure of our new curriculum encourages students to maximize those connections."
President Bergeron added, "It also encourages students to understand their connection to others, and to deepen their commitment to equity and inclusion. The ultimate goal of Connections is to prepare graduates who are equipped to lead change in an increasingly complex global society. We are thrilled that the Mellon Foundation is helping us to advance this important work."
Ratified by the faculty in May of 2015, Connections will be the general education curriculum for all students beginning with the Class of 2020, which matriculates this fall.
The Mellon Foundation grant will provide vital support for the centerpiece of Connections, the Integrative Pathway. A set of interdisciplinary courses and other experiences curated around a central theme, such as public health, entrepreneurship or sustainability, the Pathway allows students to explore a question or area of interest to them from many different perspectives. The grant will support the development of approximately 15 Pathways over the next three years.
"We want to prepare our students to be adaptive problem solvers who are ready for the complex issues they will face in this contemporary world," said Dean of the College Jefferson Singer. "With a focus on real-world learning, our curriculum encourages ethical connections through new forms of global and local engagement, expanding the College's existing model of integrated education—the academic centers—to all students."
A cornerstone of Connections is a commitment to full participation—the curriculum is designed to enable all students, whatever their identity or background, to reach their full potential and contribute to the success of others. The Mellon Foundation grant will support faculty development and the hiring of a new professor in the Education Department with expertise in urban education and inclusive pedagogy. The position will be shared with the College's Joy ShechtmanMankoff Center for Teaching & Learning, with responsibilities that include educating other faculty on inclusive teaching practices that engage every student.
"We are excited about this innovative new position," said Dean of the Faculty Abigail Van Slyck. "It builds directly on our existing strengths, while also ensuring that we will become leaders in the drive to create classrooms where multiple perspectives are voiced, heard, and examined. This effort will be a great asset to the education we offer.
The grant will also provide new instructional technology infrastructure and support the development and coordination of other aspects of Connections, including enhanced first-year seminars, robust advising and new courses that teach students different modes of thinking.
---
July 13, 2016