College to screen first feature-length movie by film professor Ross Morin '05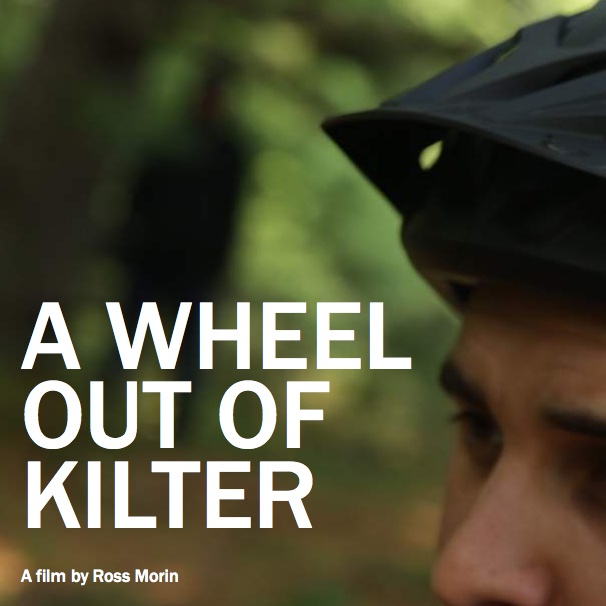 Philosophy. Mountain biking. Murder.
Film professor Ross Morin '05 has tied these three disparate ideas together in his first feature-length movie, A Wheel Out of Kilter, which will screen at Connecticut College on Friday, Sept. 9, at 7 p.m. The film premiered in 2015 and has appeared at film festivals around the world, winning major recognition at the Princeton Independent Film Festival and the Spotlight Horror Film Awards.
Morin spent four years creating the film, a found-footage thriller about two friends filming their mountain biking exploits in the woods of Maine. He plays the lead role in the film, in addition to his roles as writer, director, producer, editor and director of photography. Describing it as "truly a Connecticut College film," Morin also enlisted the help of Brian Newell '05 for editing, and used a Research Matters grant through the College to tab Kyle Clark '14 as assistant editor.
The College also awarded Morin grants for the film through the R.F. Johnson Faculty Development Fund, the Hodgkin Fund, and the Elizabeth McGuire '62 and Anthony T. Enders Endowed Fund.
The film screening will include a reception, and a Q&A featuring Clark and Morin's co-star Matthew Herbertz following the film.
Morin has produced several horror short films, including 2011's Ad Noctum and 2015's A Man of God, both of which screened at international film festivals. Two more horror shorts—A Peculiar Thud and Deadpoint—are currently in production through Morin's film company, KilteredProductions.
---
September 2, 2016