Conn student volunteering at the RNC interviewed by CBS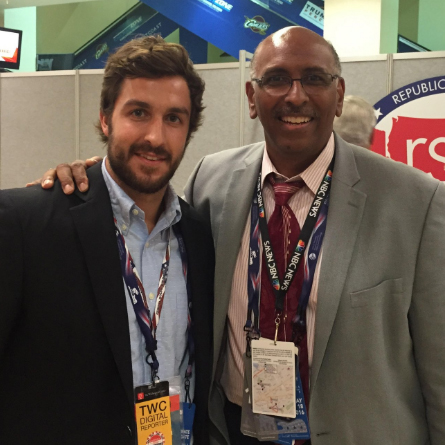 CBS Chicago interviewed Edward Parsons '18 at the Republican National Convention in Cleveland, Ohio.
The interview, which aired yesterday, was about young people getting involved in politics. The story showcased Parsons, who is volunteering for the Illinois Republican Party, as well as a high school student Carl Miller, an at-large delegate at the RNC.
Parsons, a double major in economics and mathematics, is attending the convention through The Washington Center, which provides internships, academic seminars and internship placements in major private, public and nonprofit sectors.
The center's convention program helps energize students to become more involved in politics and imbues students with a deeper understanding of the electoral process of the U.S.
Parsons will be tweeting updates from the convention on Conn's Twitter account.
Christina Rankin '18 will participate in the Democratic National Convention, which runs from July 25-28 in Philadelphia. Rankin will also be tweeting live from the DNC.
---
July 19, 2016