Dean of admission featured in The Washington Post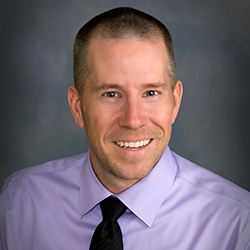 Andrew Strickler, the College's dean of admission and financial aid, is among several admissions experts offering tips for getting into college in an article today by The Washington Post.
Strickler explains the importance of choosing a college based on the individual student's needs, as well as the value of students taking the time to examine their personal criteria for a desirable learning environment.
"Applying for admission and being denied is not the end of the world. This is a great opportunity to experience and learn that one can emerge from it a stronger individual," Strickler said. "Ignore all the outside noise and don't think about specific schools, think about yourself. Ask yourself the hard questions about what kind of environment you need to be successful in college. Then think about specific schools that match your ideal set of characteristics. Finally, invest the time and energy to visit campuses and test the assumptions you have made about these attributes."
The article includes advice from more than a dozen other admissions experts that include writing clear and personal essays that offer a true reflection of the student's personality, ambitions and interests.
---
August 30, 2016