Watch the news or read the paper and the media make it seem like Islam is a recent import to Europe.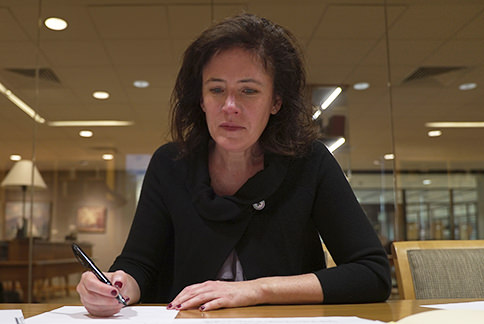 This is just not true, says Eileen Kane, associate professor of modern European and Russian history and director of the Global Islamic Studies Program at Connecticut College.
"Islam has a long, rich history in Europe that is often forgotten today," said Kane, the author of Russian Hajj: Empire and the Pilgrimage to Mecca (Cornell University Press, 2015). "Muslims ruled much of today's Spain from the eighth to the 15th century, for example. And further east, Russia—which today has 14 million Muslim citizens, the largest population of any European country—has been ruling Muslims continuously since the 15th century."
On Nov. 19, the Association for Slavic, East European and Eurasian Studies will award Kane the Marshall Shulman Prize for Russian Hajj. The prize, which is sponsored by the Harriman Institute of Columbia University, is awarded for an outstanding monograph dealing with the dealing with the international relations, foreign policy or foreign-policy decision-making of any of the states of the former Soviet Union or Eastern Europe. Kane will also receive honorable mention for the ASEEES Reginald Zelnik Book Prize in History.
Kane is particularly interested in the migration of Muslims between Russia and the Ottoman empire (today's Middle East), in the late 19th century, a time when human mobility was on the rise. (To develop her new book project, Black Sea Crossings: Muslim Migrants and the Worlds They Made, Kane received a prestigious Summer Stipend from the National Endowment for the Humanities.)
"People have always been moving; migration is part of human history. But in the mid-19th century, the invention of railroads and steamships made mass migration on a global scale possible for the first time," Kane said. "More people left home and traveled long-distance in the late 19th century than ever before."
While working on Russian Hajj—which tells the story of how Russia, a Christian empire, sponsored the Meccan pilgrimage—Kane discovered that large numbers of Muslims migrated between Russian and Ottoman lands in the late 19th century, moving back and forth across wide open borders and creating vibrant, trans-imperial Muslim communities in port cities around the Black Sea.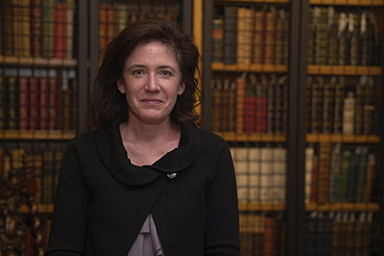 Intrigued by this story, and what it might reveal about historic Russia-Middle East connections, Kane has begun work on her new book, focused on Muslim migration between the Black Sea ports of Odessa and Constantinople (Istanbul)—the two largest and most economically vibrant port cities of the Russian and Ottoman empires, respectively—as a way to understand how Muslims navigated new policies toward Islam in these two empires in the decades leading up to World War I.
"In this period, Islam was central to both Russian and Ottoman empire-building—both governments tried new Islamic strategies and policies to integrate multi-ethnic Muslim populations and cultivate their dynastic loyalties," said Kane.
Kane's goal in telling this history is to challenge stark and ahistorical divisions between Europe and Islam, and Russia and the Middle East. These regions have deeply entangled pasts, yet are rarely studied in relation to each another.
"We tend to think of the Middle East and Russia as having separate histories, " Kane said. "But this line between Middle East and Russian studies is a very recent division, and it makes it hard to see how closely these two regions were connected in earlier periods of history."