Emeritus professor awarded $225K grant for Kierkegaard translation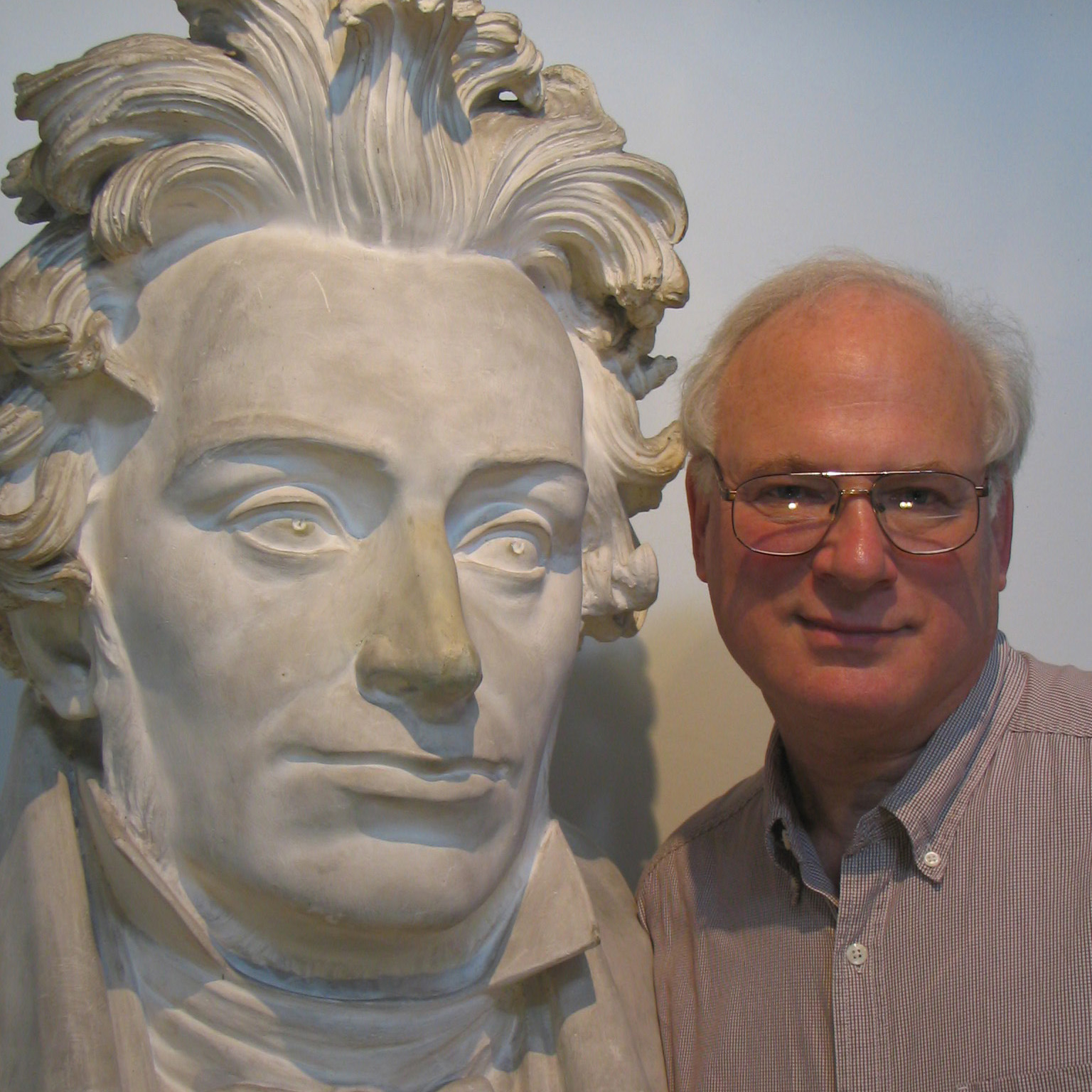 Connecticut College has been awarded $225,000 from the National Endowment for the Humanities (NEH) in support of the translation project, "Søren Kierkegaard's Journals and Notebooks," directed by Bruce Kirmmse, professor emeritus of history at Connecticut College.
Kirmmse, an internationally known expert on the Danish theologian and philosopher Søren Kierkegaard (1813–1855), has led a decade-long effort to produce a definitive English-language edition of Kierkegaard's unpublished writings, now being published in 11 volumes by Princeton University Press. In recognition of his work, Denmark awarded Kirmmse a knighthood in 2013 on the occasion of the 200th anniversary of Kierkegaard's birth.
The first eight volumes have already been published. The NEH grant will support Kirmmse and a team of consultant-translators based at Boston College, the University of Copenhagen, the University of Oslo, and Oxford University over a three-year period, during which the team plans to complete volumes 9 and 10 and the first half of volume 11.
The project is 52 percent federally funded; 39 percent funded with $168,000 from the Kierkegaard Centre at the University of Copenhagen, including funds provided by the Ministry of Culture of the Danish government; and 9 percent funded with a $40,500 cost share from Connecticut College.
Kirmmse retired from Connecticut College in 2007. He served as chair of the History Department from 1989-1993 and, in 2001, was awarded the Nancy Batson Nisbet Rash Faculty Research Award, presented annually to an outstanding and highly regarded faculty member.
---
March 15, 2016