Five appointed to endowed chairs
The Board of Trustees has voted to accept President Katherine Bergeron's recommendation, informed by consultation with the Committee on Appointment, Promotion, and Tenure, regarding five endowed chairs appointments.
The newly appointed endowed chairs are:
Maria Cruz-Saco, Joanne Toor Cummings '50 Professor of Economics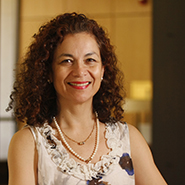 An expert on economic development and Latin American economies, Cruz-Saco joined Connecticut College in 1990. Her extensive research and consulting brings a practical experience to her courses on globalization and economic growth and development in Latin America and open macroeconomics in developing countries. The author of five books, she is currently working on the complex role of microfinance in development with a focus on women entrepreneurship, and on migration and remittances among the Hispanic population of New London.
David Patton, Joanne Toor Cummings '50 Professor of Government and International Relations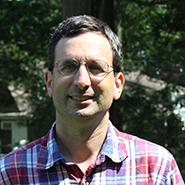 Patton, who joined Connecticut College in 1993, specializes in comparative politics, European politics, the European Union and the Federal Republic of Germany. His research focuses on the domestic bases of German foreign policy, German unification, political regionalism and German elections. He has published extensively on Germany's Party of Democratic Socialism/Left Party and is the author of Out of the East: From PDS to Left Party in Unified Germany and Cold War Politics in Postwar Germany.
Sharon Portnoff, Elie Wiesel Professor of Judaic Studies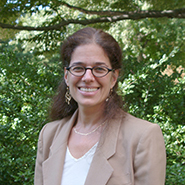 Portnoff is the second faculty member named to the Wiesel Chair, an endowed position established in 1990 by a generous gift from alumna JoAnn Hess Morrison '67 in honor of Nobel laureate, author and international human rights advocate Elie Wiesel. A professor at the College since 2008, Portnoff specializes in modern Jewish thought, Israel and Holocaust theology and teaches courses in the Holocaust, post-Holocaust responses, religious ethics and Jewish traditions.
Robert Proctor, Elizabeth S. Kruidenier '48 Professor of Italian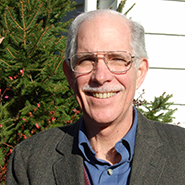 Proctor specializes in Petrarch, Italian Renaissance humanism, history of the humanities and liberal arts, and Italian language and culture, and considers teaching courses on Dante's Divine Comedy and on the Renaissance in Italy the two of the joys of his life. A professor at the College since 1971, he served as the founding director of the Toor Cummings Center for International Studies and the Liberal Arts and as provost and dean of the faculty from 1995 to 1997.
Doug Thompson, Rosemary Park Professor of Physics, Astronomy, and Geophysics
Thompson, a professor at the College since 1997, specializes in the geology sub-discipline of fluvial geomorphology. His research is focused on understanding how flowing water and the resulting turbulence influence the physical channel characteristics created by these processes. Recently, he studied both historic and current practices in fisheries management, which resulted in a book, The Quest for the Golden Trout: Environmental Loss and America's Iconic Fish.
---
April 28, 2016