Inside Higher Ed features Connections, Connecticut College's new approach to general education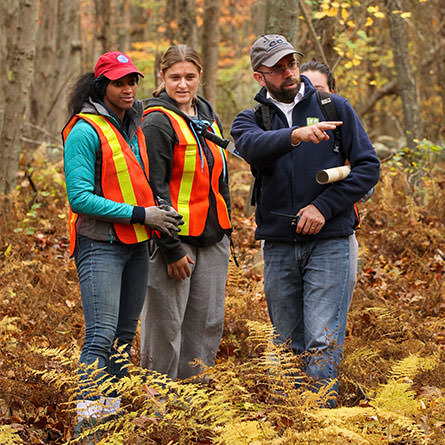 Connecticut College's new general education program, Connections, is featured by Inside Higher Ed in an article that includes a commendation by the Association of American Colleges and Universities.
Connections is described as a bold new approach to curriculum that looks to instill purpose and innovation in place of the old "check-box" style of general education course selection. The publication features interviews from faculty who helped shape the new course offerings, as well as commentary from Dean of the College Jefferson Singer and President Katherine Bergeron.
"The best part of the liberal arts has to do with the connections it allows students to make among the very different aspects of their four-year experience," Bergeron told Inside Higher Ed. "What we want to do is create the structures that will allow students to maximize those connections."
The article also explains in depth the various aspects of Connections, including the new interdisciplinary 100-level courses, ConnCourses; the development of pathways to guide students through their studies; and the introduction of modes of inquiry to chart those pathways with added purpose.
In the story, Debra Humphreys, senior vice president for academic planning and engagement at AAC&U, applauds Connecticut College for being among the minority of liberal arts institutions to offer pathways.
"The idea of pathways is really productive," she said. "You have to have these kinds of structures that help students see the point of studying a broad array of areas of knowledge and bring that knowledge to bear in society."
Connections debuts at Connecticut College this fall with the Class of 2020.
---
June 30, 2016