Jackson Murphy '14 tells Time the story of summer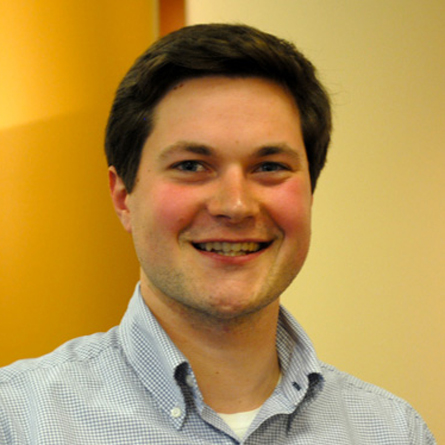 Summertime, and the livin' is easy.
At least it was in 1934, when George Gershwin wrote those lyrics. Before that, summer was simply another season of the year, according to Jackson Murphy '14, who turned his honors thesis — "A Cultural History of the American Summer" — into an article published online by Time magazine and the History News Network.
"I think many generations of Americans grew up with the ingrained idea that summer is a time to reenergize ourselves, but it wasn't a universal idea," Murphy said. "It grew out of a moment in the late 19th century when businessmen began to emulate an aristocratic class that had been doing it for a long time.
"People were tired and stressed and looking for an escape. Summer provided that for them."
A history major, he was inspired to trace the trajectory of summer by a most unlikely source: reality television. While watching a show featuring young people summering on Martha's Vineyard (Murphy had once interned at the island's museum), he paused when one of the stars announced that she would use the time to take stock of her life.
"It just made me think, when did summer become an escape for people? When did it become a time when we slow down, relax and reassess where we want to be in the next year?"
Drawing on materials in the College's library and the archives of the Martha's Vineyard Museum, Murphy was able to outline the ways in which a summer respite, once available only to the wealthy, became part of the lives of overworked professionals and then part of the culture, featured in advertisements, music and literature.
He produced the thesis under the guidance of his adviser, Associate Professor of History Jim Downs. It was Downs, a prolific contributor to various media outlets, who suggested Murphy turn the thesis into an op-ed and introduced him to an editor at the History News Network, which first ran the article before sharing it with Time, a partner publication.
While he was delighted to be featured in one of the country's most respected publications and loves to write, Murphy has no immediate plans to expand further on his thesis. Instead, he's expanding on the communications work he did during his Connecticut College internships, one with the Think S.A.F.E. (Sexual Assault-Free Environment) Project on campus and one with Jane Doe Inc., a Massachusetts coalition against sexual assault and domestic violence. He is an assistant account executive at Solomon McCown & Co., a public relations agency in Boston.
"Both internships, and my thesis project, gave me a lot of good media experience that helped me with the career I'm in today," he said. "I'm writing press releases, pitches to the media, op-eds, blogs and social media posts. My history and government classes gave me a great background in writing and helped me hone my skills. The feedback I got from Jim Downs and other professors was very helpful as well. I really like what I'm doing and want to continue to grow as a communications professional."
With time off during the summer, of course.
---
January 11, 2016