Andrew Margie '96 is on a mission to kill the cold call.
Margie knows firsthand the power of networking, especially among alumni communities. But no one likes to network by calling a perfect stranger out of the blue.
"Cold calls are awkward all around. LinkedIn and Facebook are built around the concept of networking, but 99 percent of alumni are perfect strangers; you would never be connected with them on LinkedIn or Facebook," Margie said.
Therefore, Margie created Alumnifire, the first digital platform designed to facilitate grassroots networking between alumni groups, from colleges and high schools to corporations and nonprofits.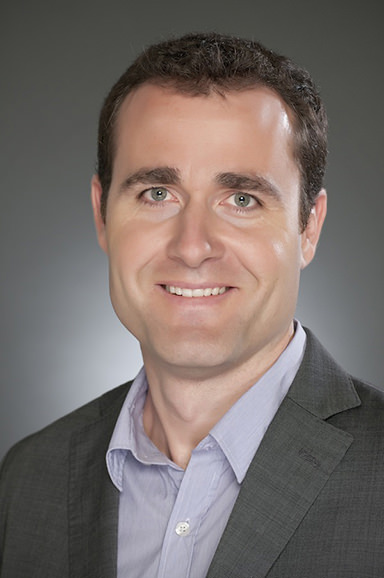 Through the platform—which looks like a cross between LinkedIn and Twitter—anyone can request to start a site for their alumni community. Once launched, other members of that community can join. New members choose exactly how they can be helpful and list the type of networking they are most interested in. Members can offer services like informational interviews and job shadowing or list more specific services based on their professional and personal backgrounds. Users can also post jobs directly to the site, make announcements and start discussions.
"Every single member who joins is volunteering to say, 'Hey, I am part of this community; I care about this community; and I want to give back to and take from this community,'" said Margie, who founded Alumnifire and also serves as its CEO.
Alumnifire also automatically filters open jobs at companies where alumni work and provides users with news feeds from those companies and a list of fellow alumni who work there.
"It's not an outdated directory of information, but a live marketplace," Margie said.
Margie and his co-founder Trip Tate officially launched Alumnifire in May of 2015, with Connecticut College among the first communities. There are now more than 50 live alumni communities on the platform, including Princeton University, University of Michigan, University of Denver, University of Pennsylvania and Vassar College. In September, Alumnifire was named one of the "29 coolest new businesses in New York City" by Business Insider.
Conn's Alumnifire boasts more than 2,000 members, with more than 1,200 members offering informational interviews. As Margie points out, that's nearly three informational interviews available for every graduating senior.
"We facilitate the exchange: 'I'm a Camel, you are a Camel, here's how I can help you out,'" Margie said. "That leads to outcomes."
Margie, who majored in history at Connecticut College, says the inspiration for Alumnifire came in large part from his own experience networking with fellow Conn alumni. For example, he interned with a Conn alumna his senior year, and the screening interviewer for his first full-time job was also a Conn alumna.
"Those connections were my first open doors," Margie said.
Margie then went to the University of Michigan to earn an MBA. He worked for both American Express and IBM before taking a position at his first startup, College Sports Television, which was purchased by CBS. Not long afterward, Tim Armstrong '93 (now the CEO and chair of AOL) encouraged Margie to join the founding team for the hyper-local digital news service Patch.com.
"My story is a great example of the potential of alumni networks if properly leveraged," Margie said.
Patch.com was eventually acquired by AOL, and Margie worked as a vice president at the company for two years before leaving to start Alumnifire.
Being an entrepreneur is risky, but the challenge is invigorating for Margie. He credits his Connecticut College education with giving him the ability to change gears quickly and providing the foundation for a well-rounded skill set. Art classes, for example, gave him a solid background for making design and user experience decisions, while playing varsity lacrosse taught him how to work with others to achieve a common goal.
"Your hands are always dirty as an entrepreneur," Margie said. "Expectations are usually high and resources are usually low. You need to be comfortable jumping into the deep end with all the risks that presents, but there is no better way to grow."