Joe Syracuse '90 and Lisa Addario '90 talk about their film careers and the quirks of working and parenting in Hollywood.
By Amy Martin
Billy Crystal was looking for screenwriters.
Husband-and-wife writing duo Joe Syracuse and Lisa Addario were not looking to write a Billy Crystal movie.
Addario and Syracuse were busy shopping an original script and, truth be told, they weren't Billy Crystal fans. But the couple agreed to meet with Crystal because, Syracuse says, in the film business, you never know where a meeting might lead.
"We walk into his office, and it's like Planet Hollywood—he has relics from all of his movies," remembers Syracuse.
It was 2007 and Crystal had an idea for a comedy about the clash between his generation's old-school methods of parenting and the helicopter parents of today. Syracuse and Addario—whose children were 7 and 5 at the time—knew exactly what he was talking about: a world where kids followed organic, sugar-free diets; where every minute of would-be free-time was scheduled with music lessons, dance classes and parent-supervised play dates, and where one 'no' could damage a child's self esteem forever.
"Our kids went to really progressive schools—everything was about how you talk to the kids and all that," says Addario. "We were right in the thick of it."
So the couple started telling stories, which set the table for the 2012 hit Parental Guidance. Starring Crystal, Bette Midler and Marisa Tomei, the movie grossed $77 million at the box office.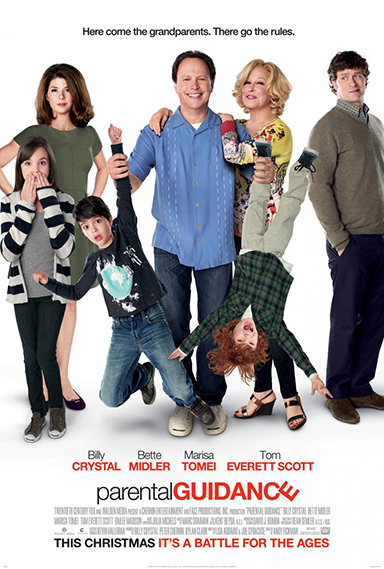 Hollywood is a fickle town. But with the success of Parental Guidance and the couple's 2007 animated feature Surf's Up, Addario and Syracuse have made a name for themselves. Their latest film, Amateur Night, a comedy starring Jason Biggs, hit theaters in August.
Much of Amateur Night is derived straight from Syracuse's real-life experiences during the couple's early years in Hollywood. Biggs plays Guy Carter, the fictional version of Syracuse. Biggs's wife, actress Jenny Mollen, plays Anne Carter. The film also stars Janet Montgomery (Black Swan), Ashley Tisdale (High School Musical) and Bria Murphy (daughter of Eddie Murphy, in her film debut).
Writing can be a solitary occupation. So how do a husband and wife write together?
They prefer working from home—"We don't do offices," Addario says—but they have learned over time that they can't be in the same room. He works on the bed upstairs; she prefers to be downstairs in the kitchen or living room.
"When we first started, we tried to sit down together," Addario remembers. "There was a lot of arguing."
Now, they have it down to a science. The couple outlines together, then Syracuse takes a first pass at the script. He writes scene-by-scene, averaging 5-7 pages a day. Then Addario takes her pass at it, before it goes back to Syracuse.
"I put the crappy jokes back in, and before she hands it in, she takes them back out again," he says. "We're working on a script for a Robert DeNiro movie right now. She's probably crossing my jokes out as we speak."
Because everything happens in their home, their children, now 15 and 14, have become part of the process. They weigh in on ideas and plotlines and help cast their parents' movies, filling them in on who is cool and who is old news.
"Our kids are used to being in a conversation with us, and then it will spark an idea and mom and dad shift into character mode and we'll start to argue," says Syracuse.
For the kids, it's a unique upbringing in a family with a history of unique upbringings.
Syracuse grew up in a tree house in upstate New York that had no electricity or running water. Addario's parents owned a hair salon together, until they divorced and her father opened a competing salon on the same street.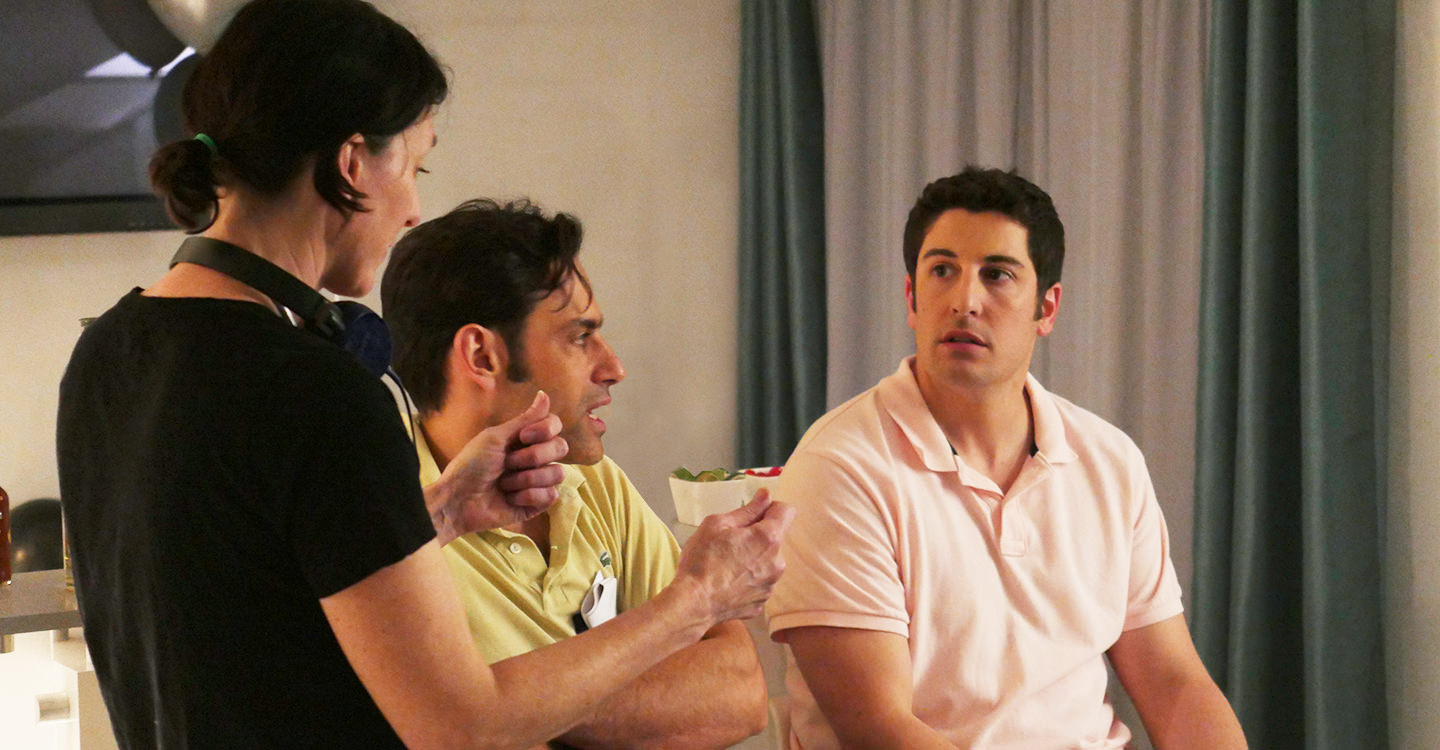 The couple met on their first day at Connecticut College, during an icebreaker game involving toilet paper.
"You had to take as much toilet paper as you wanted, and for every square you took, you had to say something about yourself," Addario remembers. "Joe and I became very good friends very quickly. We had a rapport; I felt like I had known him forever."
It might have seemed like destiny, but this love story has more than a few plot twists.
Addario had her eye on someone else that first day, and she ended up dating him through all four years of college. She and Syracuse remained close; he was frequently the couple's third wheel.
Syracuse studied history and philosophy at Conn, with the intention of becoming a lawyer. He had done some filmmaking in high school, but hadn't really considered it something he could pursue as a fulltime profession. His interest was reignited with a film history class, and he threw himself into filmmaking, even making short admission videos for the College.
Addario had no interest in film. She studied sociology and Italian and after graduation, she and her college boyfriend broke up. She moved to Italy for a year, but remained close with Syracuse, who stayed in Connecticut. The two wrote letters back and forth the whole time she was gone.
"I came home and there he was," she says. "We've been together ever since."
Syracuse was editing a short film at the time, and Addario liked to hang out with him in the editing room. One day, he asked if she'd like to try writing a script with him.
They entered their script into the Sundance Institute's Screenwriters Lab. The top 12 scripts were accepted; theirs was 13th. No cigar, but enough validation for the couple to pack up their Subaru and move to L.A.
Even with all their success, nothing is guaranteed. There's one script that has been haunting the couple for more than 12 years: Coup D'etat, a comedy about an American teenager who becomes pen pals with an island nation dictator only for that dictator to, after he's overthrown, turn up at the teen's house to hide out in her garage.
"We wrote it back when everyone was looking for Saddam [Hussein]," Addario says. "We wondered what would happen if he popped up in suburbia."
The script ended up in turnaround, but executives remembered it, the couple says, and it helped them get work.
Finally, it's in production and the cast is star-studded: Michael Caine plays the dictator; Katie Holmes plays the teen's mother; and Odeya Rush (Goosebumps) plays the girl.
"We're here in Savannah to shoot," says Syracuse. "This is the script we've been trying to make for 12 years. It's happening. At least we think it's happening—in this business, you have a movie one day and the next you don't."