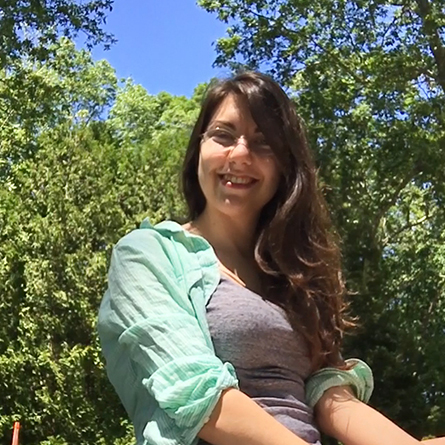 New England is the most forested region of the United States, yet also one of the most densely populated. That juxtaposition creates unique challenges for land conservation.
"Attitudes about public land are complicated in the Northeast," says Mary Buchanan '14, a conservation associate with the Highstead Foundation, a nonprofit conservation organization based in Redding, Connecticut. "In the American west, there are large swaths of public land. In the Northeast, the vast majority of forests are privately owned."
Conserving the region's natural infrastructure is essential for the long-term health of ecosystems, economies, and food and water systems, Buchanan says. It also requires significant investment, both from private individuals and foundations, and from public sources.
While national data on public funding for conservation is available, information sources are spread widely across different agencies, data archives are often out-of-date and a comprehensive picture is hard to find. In order to build reference material for New England specifically, Buchanan was charged with completing in-depth research on public funding in a joint project between Highstead and the Harvard Forest as part of the Wildlands & Woodlands initiative.
The result of that work is a 72-page comprehensive report that paints a detailed picture of federal, state and local funding for conservation in the Northeast. The comparative analysis, complete with easy-to-use charts and graphs, is already helping conservationists from throughout the region lobby legislators and other policy makers to increase funding for land protection. (A six-page summary is also available.)
"We are hoping to increase collaboration across political lines and within different sectors," Buchanan says. "These resources help people have those conversations."
The state-by-state comparisons are particularly enlightening. Between 2004 and 2014, for example, Massachusetts spent $328 million in state funds on land conservation, far more than any other New England state. But when spending is considered on a per-capita basis, Massachusetts ends up in the middle of the pack, spending only about $4.50 a year per resident. "That's about equivalent to a single cup of fancy coffee," Buchanan says.‌
Fellow Connecticut College alum David Foster '77, director of the Harvard Forest and president of Highstead's board of trustees, said he is highly impressed with Buchanan's work on the project.
"It's the first of its kind, and yet it derives from a great Connecticut College tradition, for it follows the efforts that [late Katharine Blunt Professor Emeritus of Botany] Dick Goodwin brought to Conn, the state of Connecticut and the nation in his role of professor, landowner, early president of the Nature Conservancy and major benefactor to Connecticut College."
Continuing the legacies of Goodwin and William Niering, the late Lucretia L. Allyn Professor Emeritus of Botany, is an honor for Buchanan. Initially a student at Haverford College, Buchanan transferred to Conn halfway through her sophomore year because of the College's strong environmental science program and the reputation of the Goodwin-Niering Center for the Environment. One of the College's five centers for interdisciplinary scholarship, Goodwin-Niering is named for the pioneering professors who made enormous contributions to the field of ecology and conservation of natural areas.
Buchanan, who majored in biological sciences, credits the Goodwin-Niering Center with preparing her for meaningful work in the field of conservation. In addition to the research work she does for Highstead, Buchanan creates GIS (Geographic Information Systems) computer maps for regional conservation partnerships that allow them to identify areas with the most natural resources. She first learned those mapping skills from professor Beverly Chomiak in her courses at Conn.
"I've learned a lot on the job, too, but those core skills came directly from Conn," Buchanan says.
Through conservation mapping, Buchanan was introduced to the field of geography—and now she is hooked. She will begin a master's program in geography at the University of Connecticut this fall.
Long-term, Buchanan is considering a Ph.D. in geography and a career in the nonprofit sector. Regardless of where her career eventually takes her, she is passionate about preserving the natural beauty and charm of New England.
"Small towns in New England—many of them feel the way they do because of the natural infrastructure that is here. Most of that land is unprotected now, and most of it is privately owned," she says. "If we want to keep our towns feeling like New England, we need to be serious about conservation."
---
June 21, 2016