President Katherine Bergeron discusses Connections on Sirius XM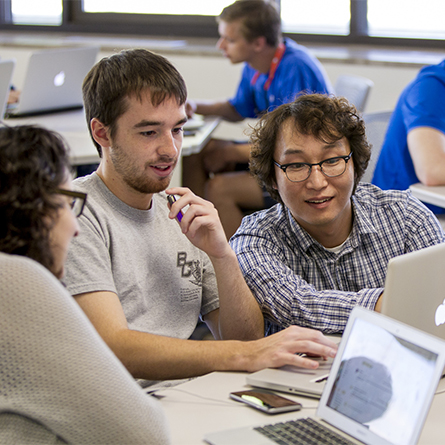 Connecticut College President Katherine Bergeron recently was interviewed on Sirius XM Business Radio Channel 111, powered by the Wharton School, to discuss how the College has created a new innovative approach to the liberal arts with the new Connections curriculum.
"It's time for us to break down the silos that have separated some of the best aspects of a liberal arts education from each other," Bergeron told Dan Loney, host of the Knowledge@Wharton program.
Launched this fall for the Class of 2020, Connections develops "people who are able to look at problems from multiple perspectives," Bergeron said. She noted that the comprehensive four-year approach integrates a student's coursework with advising, studying abroad, internships and a senior integrative project that "puts it all together."
Instead of choosing courses that fulfill prerequisites, students are encouraged to create their own academic journey by choosing a Pathway that connects their passion with their professional life after graduation.
"The liberal arts model has existed for more than 100 years. And it's almost all of what we need—but it doesn't always connect students to the world around them," Bergeron said.
"We asked, 'Does this model make sense in our global society?' The answer from our faculty was, 'No.' We needed to create a structure that connected broad knowledge and focused learning with other ways of knowing and being in the world.
Also during the 20-minute conversation, Bergeron discussed how Connections ties into the campus culture, facilities, and deciding on a major.
"This is less about the anxiety of choosing and refocusing students on what really matters. That's when your education really amounts to something," she said.
Bergeron also recently discussed the new curriculum in an interview with The Chronicle of Higher Education, as well as during previous interviews with Inside Higher Education and The Day.
---
December 1, 2016