President Obama appoints Trustee Debo P. Adegbile '91 to the U.S. Commission on Civil Rights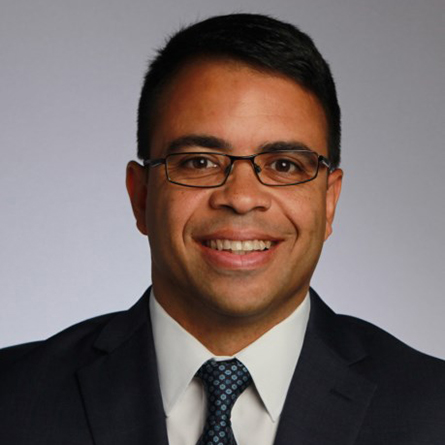 Debo P. Adegbile, a 1991 graduate of Connecticut College and vice chair of the Board of Trustees, was today appointed by President Barack Obama to the U.S. Commission on Civil Rights.
In his new role as a commissioner, Adegbile will lead the development of national civil rights policy and enhance enforcement of federal civil rights laws. His work will advance civil rights through objective and comprehensive investigation, research and analysis on issues of fundamental concern to the federal government and the public. The commission, created by the enactment of the Civil Rights Act of 1957, comprises eight commissioners, four of whom are appointed by the President and four by Congress.
"I am thrilled that Debo Adegbile will be a voice on this important commission. The Connecticut College community is exceptionally proud to have one of our own serving the American people in such an important capacity," said Connecticut College President Katherine Bergeron. "And the commission should be equally proud to have one of the nation's top civil rights attorneys joining its ranks. What a testament to the power of the liberal arts."
Adegbile's latest accomplishment will add a new chapter to a distinguished legal career inspired by a childhood appreciation for the civil rights movement and nurtured at Connecticut College.
Much of Adegbile's legal work has focused on voter discrimination. He has served as senior counsel to the U.S. Senate Judiciary Committee and was previously acting president and director-counsel of the NAACP Legal Defense and Educational Fund. He was part of a legal team that fought to defend Section 4 of the Voting Rights Act, which required parts of the country to have proposed voting laws cleared by the federal government or federal court. He successfully defended the Voting Rights Act before the Supreme Court in 2009, and testified before Congress in support of the Act in 2006.
Currently, Adegbile is a partner at Wilmer Cutler Pickering Hale and Dorr LLP in New York, where he practices in its Government and Regulatory Litigation, Strategic Response, and Criminal Litigation and Investigations groups. As a result of his legal advocacy, Adegbile has received honors from the American Constitution Society, Southern Center for Human Rights, Southern Christian Leadership Conference, Bronx Defenders, Stanford Law School, NYU School of Law and the George Washington Carver Community Center in Norwalk, Connecticut, among others.
Growing up in New York City, Adegbile was fascinated with the civil rights movement, which he once referred to as a "wonderful story of empowerment that speaks to the possibilities of our Constitution." He was particularly inspired by the legal victories secured by lawyers working for the NAACP's Legal Defense and Educational Fund.
At Connecticut College, Adegbile majored in government and played on the men's soccer team. He studied with professors like William Frasure, who teaches government, and Arthur Ferrari, who taught sociology. While Ferrari taught him about social inequality, Adegbile learned about public policy and the evolution of one's right to counsel from Frasure.
Frasure remembers his student well—Adegbile took so many of his courses that friends joked he was a "Frasure major." In 2009, Frasure told Connecticut College's alumni magazine, CC Magazine, that Adegbile was always up for an argument or debate, and he isn´t surprised by Adegbile's decision to become a lawyer—or by his success.
Before starting at the New York University School of Law, where he earned a law degree in 1994, Adegbile secured an internship in New London´s public defender office through the College's Office of Community Partnerships (then known as OVCS), which connects students with opportunities for experiential learning in the community. His outstanding work in public service eventually earned him the Anna Lord Strauss Medal, the College's highest honor for service.
"I am deeply aware of the contributions, large and small, that Connecticut College has made to the journey that brought me to this point in my career. One hundred percent of my college education was funded by scholarships, loans and employment. I was a government major and African Studies minor, and as a student I studied government, Constitutional law, American history, inequality, religion and Socratic dialogue. My first exposure to a law office came through an internship in New London. Each informs my work," Adegbile said recently.
"Every career is a journey and mine is the result of the many contributions of the Conn College village. Conn prepared me well for the professional challenges that I have faced and, I have no doubt, for those that lie ahead."
Adegbile was appointed to Connecticut College's Board of Trustees in 2011. Pamela D. Zilly '75, chair of the Connecticut College Board of Trustees, said Adegbile is a wonderful asset to the College community and she is honored to serve with him.
"He is a dynamic thinker and speaker who has been back to campus many times to meet with students," Zilly said. "He is an inspiring example for today's students of how to put into action what is learned in the classroom."
---
December 15, 2016