Professor wins collaborative fellowship to advance student-centered learning in New England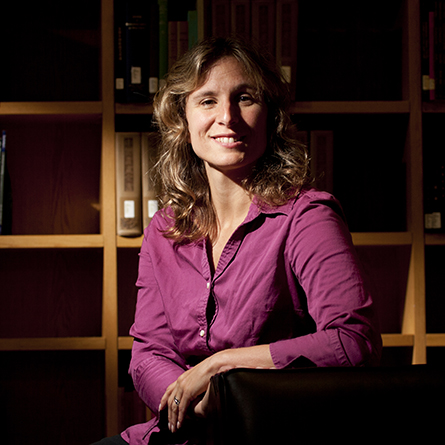 What motivates youth? How can we create more engaging learning environments?
These are the primary questions driving the work of Human Development Professor Jennifer Fredricks, who has devoted much of her career to studying engagement in schools and working with teachers to improve instruction in their classrooms.
Now, Fredricks, who also serves as the faculty director of the College's Holleran Center for Community Action and Public Policy, is joining leaders in education policy, practice and research from around New England in a new research collaborative to investigate, evaluate and implement meaningful change in the area of student-centered learning. She has been awarded a $20,000, two-year Students at the Center Distinguished Fellowship from Jobs for the Future, a national nonprofit that builds educational and economic opportunity for underserved populations, in partnership with the Nellie Mae Education Foundation.
"For much of history, teacher-directed education—a teacher lecturing to students—has been the model for classroom learning. Now, education is moving more and more toward a student-centered approach, with a focus on projects, group work and personal, individualized learning," Fredricks said.
"There is a lot of anecdotal evidence that it works, but we want to elevate the research, create strong models for classroom instructors and help policymakers make evidence-based decisions."
As a member of the inaugural cohort of nine distinguished fellows, Fredricks joins researchers from Tufts University and Penn State, practitioners at the center of innovative teaching practices, and policymakers positioned to shape how education systems access, interpret and apply findings from research. The fellows will also serve as the core members of the newly formed Student-Centered Learning Research Collaborative.
Eve Goldberg, director of research at the Nellie Mae Education Foundation, said the fellows, including Fredricks, are uniquely qualified to leverage research findings to expand access to student-centered teaching and learning. "They were chosen not only based on their impressive qualifications but their drive for moving this field forward across New England and beyond," she said.
In addition to researching effective models of student-centered learning, Fredricks will work with the other fellows to communicate research findings in ways that makes them actionable and accessible for policymakers and practitioners, particularly in regions where students have been historically underserved.
Fredricks will also receive two years of personalized competency coaching, support for her professional developmental activities with teachers, and exposure to a national network of leaders in academia, policy and K-12 education.
---
June 28, 2016