Shain Library honored as a New Landmark Library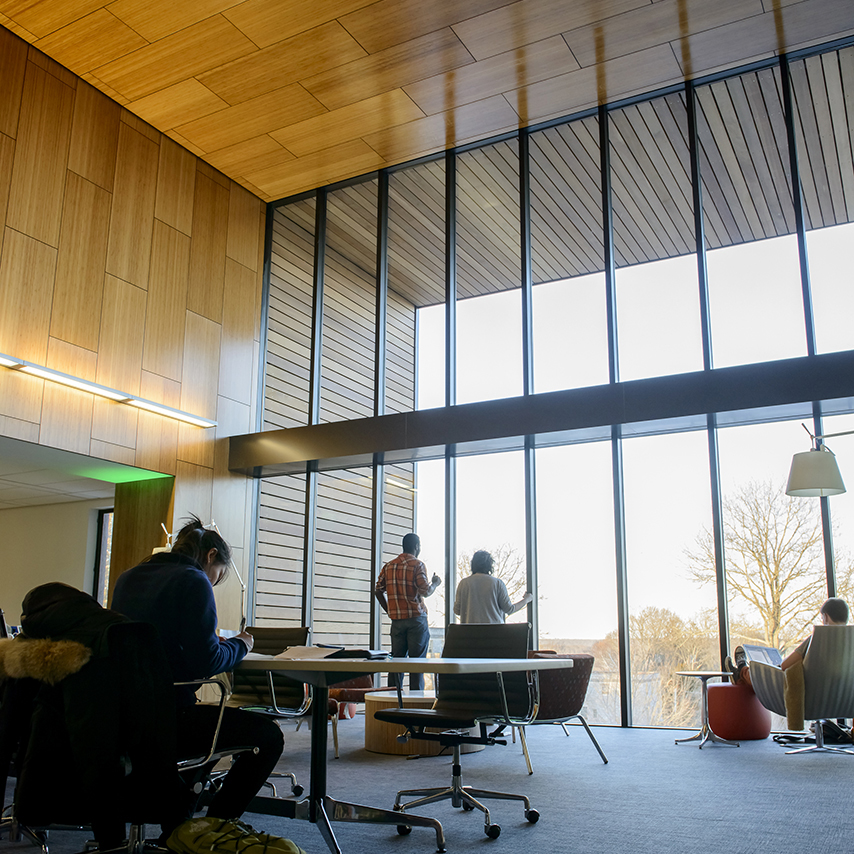 The publication Library Journal recently named the College's Charles E. Shain Library a New Landmark Library, one of five college libraries in the country to receive the distinction. New Landmark Libraries are "academic libraries that are setting the standard for both new construction and renovations," according to the publication.
Shain Library, built in 1976, recently went through a nearly $10 million renovation that embraced the building's original design while increasing technology, adding more natural light, and providing both quiet study and collaborative space.
It was this innovative and exemplary redesign that earned Shain Library the honor. "The renovation… builds on a strong foundation of the past to nurture a new generation of students," Library Journal stated. "Thoughtful repurposing and creative reorganization epitomizes this project."
The Shain Library renovation was also recently highlighted by The Associated Press, which explained the shifting role of libraries on college campuses, and featured in a slideshow of renovated library designs in American Libraries Magazine.
On Tuesday, Sept. 27, Shain Library will be featured on a webcast sponsored by Library Journal. Representatives from other colleges and universities, as well as architects, will have the chance to hear about the renovation process from College staff members including Lee Hisle, vice president of information services and librarian of the College, and Chris Penniman, director of instructional technology.
Other college and university libraries recognized by Library Journal included Virginia Commonwealth University, North Carolina State University, University of Washington and Grand Valley State University.
---
September 16, 2016