Six awarded U.S. Fulbright grants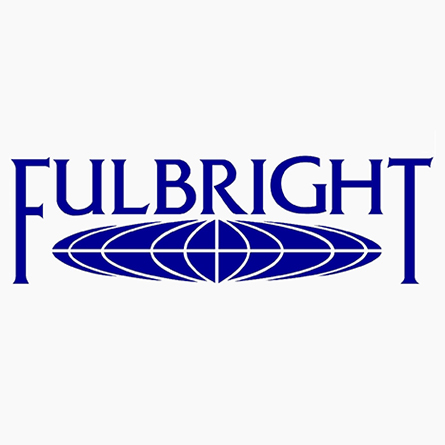 Five Connecticut College students and one recent alumnus have been selected to receive U.S. Fulbright Student Program grants to teach English abroad.
Connecticut College has had 33 Fulbright winners in the last five years, and is consistently recognized as a top producer of Fulbright recipients.
"We are extremely proud of our six Fulbright fellowship winners," said Dean of the College and Faulk Foundation Professor of Psychology Jefferson Singer. "Connecticut College's success with the Fulbright program is a testament to our commitment to prepare students for global citizenship in an increasingly complex world. Through innovative programs, experiential learning opportunities and intensive academic study, our students gain the skills they need to make significant contributions in their local and global communities."
Fulbright fellows receive round-trip travel to their host countries, a living stipend, project allowances and medical insurance.
In addition to the student winners, philosophy professor Derek Turner has been awarded a Fulbright Visiting Research Chair in Philosophy of Science at the University of Calgary, Canada. There, Turner will continue his research for his latest book project, "Evolution Without Change: The Puzzles of Evolutionary Stasis."
The 2016 Fulbright fellowship winners are:
Kaitlin Cunningham '16, English Teaching Assistantship to Georgia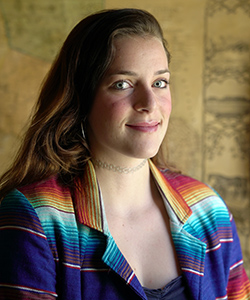 While studying abroad in Russia, Cunningham, a Slavic studies and international relations double major, had the opportunity to spend a week in Georgia. After her visit was over, she knew she'd have to find a way to go back.
"I decided to apply for a Fulbright because it is such an incredible opportunity for me to explore a country and engage with the people that I fell in love with," she said.
Cunningham will teach English as a second language at the university level. She is eager to learn Georgian, and is hoping to compile a cookbook of Georgian recipes in English, Russian and Georgian. She would also like to incorporate American music into her work.
On campus, Cunningham is a member of the coed a cappella group ConnArtists, an independent living coordinator for one of the College's residence houses, a Russian tutor, a fellow in the Office of Advancement, and a member of SafetyNet, a student group that educates peers on sexual assault prevention.
Cunningham, who hails from Ridgefield, Connecticut, says she is grateful to the Department of Slavic Studies for nurturing her love of language.
"I am already finding so much success due to my Russian language skills and academic and professional experience abroad, and I owe that to the incredible professors with whom I've worked closely since the moment I stepped onto campus almost four years ago," she said.
Jessica Durning '16, English Teaching Assistantship to Thailand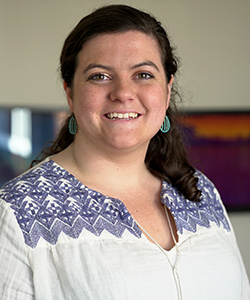 An American studies and human development major from Winnetka, Illinois, Durning studied abroad in both Sydney, Australia and Amsterdam, Netherlands. She loved both locations, but realized she was "playing it safe" by traveling to countries where the majority of the population is fluent in English.
"I decided to take a risk and push myself out of my comfort zone," she said.
After a month-long crash course in Thai language and culture, she'll spend 11 months teaching English at a school in Thailand. She also hopes to start a singing group.
"I strongly believe that music is one of the best ways to learn a new language, so I would love to use music as a learning tool in the classroom and as an extracurricular activity," she said.
On campus, Durning is a member of The Shwiffs a cappella group. She also serves on the Student Activities Council, as a fellow in the Office of Advancement and as an independent living coordinator for one of the College's residence houses.
In February, Durning was named a Winthrop Scholar, the highest academic honor bestowed by the College. Winthrop Scholars are also the first members of their class selected for membership in Phi Beta Kappa, the national honor society of undergraduate higher education.
This semester, Durning is student teaching at Lewin G. Joel Jr. Elementary School in Clinton, Connecticut. She is pursuing a certification in elementary education and hopes to work in the education field following her Fulbright year. She says her own teachers have been particularly influential in helping her become who she is today.
"While at Connecticut College, I have been lucky to work with amazing professors who have challenged me to do my absolute best work and broaden my thinking," she said.
Kevin Ith '14, English Teaching Assistantship to Azerbaijan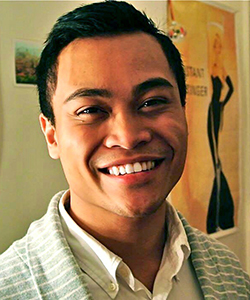 Intrigued by the prospect of acting as a both educator and cultural ambassador, Ith applied for the Fulbright to build on his teaching experience and represent the U.S. in the development of cross-cultural relationships.
"I chose Azerbaijan because of the country's wealth of ancient and manifold traditions," he said.
Ith will most likely be teaching in the capital city of Baku. He hopes to explore the country's culture through art to better understand how Azerbaijanis interpret their communities and countries around them, as well as their attitudes toward ideas of culture and identity.
At Connecticut College, Ith majored in government and minored in history. He served as co-chair of the Connecticut College Asian American Student Association and was also a student assistant for the Human Development and Education departments.
After graduation, Ith worked as an account executive for an investor relations agency in New Canaan, Connecticut, before joining AmeriCorps. He is currently serving as an urban education fellow at Great Oaks Charter School in his hometown of Bridgeport, Connecticut.
Following his Fulbright fellowship, Ith plans to pursue a master's degree in public administration with the goal of working in public policy to help impoverished students achieve academic success.
Taryn Kitchen '16, English Teaching Assistantship to Mexico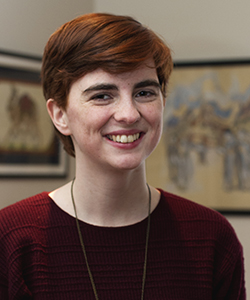 A Latin American studies major and scholar in the College's Holleran Center for Community Action and Public Policy, Kitchen is deeply interested in social justice issues related to Mexico's unique geographic and economic relationship to the United States.
"Fulbright is an awesome opportunity for me to employ the learning I have been doing for the past few years and make connections across international borders that too often divide us," she said.
At Connecticut College, Kitchen, a native of Norton, Massachusetts, is pursuing dual certification in elementary education and secondary Spanish education. She is currently student teaching in a sixth-grade classroom at New London's Dual Language and Arts Magnet Middle School. She was also named a Winthrop Scholar in February.
Kitchen is looking forward to teaching children in Mexico who are eager to learn English and also hopes to spend her free time working with an organization that provides services to migrants in the area. Following her Fulbright year, she is considering a career as a teacher in a dual-language school or in immigration advocacy.
"I firmly believe that my liberal arts education, rich with community engagements and applied learning, has prepared me to go out into the world and engage in new contexts," she said.
Stephanie Reeves '16, English Teaching Assistantship to Russia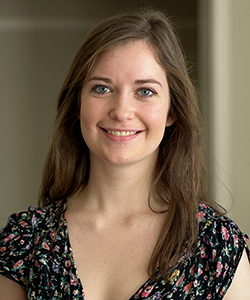 Having already interned, worked and studied in Russia as a scholar in the College's Toor Cummings Center for International Studies and the Liberal Arts (CISLA), Reeves is looking forward to deepening her knowledge of Russian language, culture, food, history and literature as a 2016 Fulbright fellow.
"Fulbright is the premier program of international education and exchange," she said. "It seemed like the obvious next step in my academic career."
A triple major in neuroscience, Slavic studies and dance from Wilbraham, Massachusetts, Reeves plans to organize a dance club at the school to allow students at various levels of language proficiency to communicate and learn from each other in nonverbal ways. She also hopes to volunteer in a hospital or health clinic.
Following her Fulbright fellowship, Reeves plans to pursue a Ph.D. in neuroscience.
Reeves says the skills she has learned through the CISLA program have prepared her for success in the Fulbright program. Specifically, one of her favorite courses, "Perspectives on Modern Global Society," taught her to look at global issues "through multifaceted historical, social, scientific and artful lenses," she said.
Leela Riesz '16, English Teaching Assistantship to Spain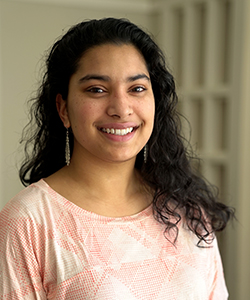 Riesz is excited to be returning to Spain, where she will teach English to high school students in Madrid.
An anthropology major and Hispanic studies minor from Northampton, Massachusetts, Riesz studied abroad in Spain, completed an internship there with an NGO that addresses issues faced by both immigrant and Gitano communities, and conducted research on the experience of Muslim immigrants to the country.
"I developed a strong connection to Spanish language and culture, and I left Spain aching to go back," she said.
Riesz, an avid singer and member of the College's all-female a cappella group MissConduct and the community action and arts initiative Souled Out, hopes to offer singing and acting workshops for the high school students at her school in Spain. She will also play a leading role in preparing students for the Global Classrooms: Model United Nations program.
At Connecticut College, Riesz is a scholar in the College's Toor Cummings Center for International Studies and the Liberal Arts and a Mellon Mays Undergraduate Fellow. After her Fulbright fellowship, she plans to apply to Ph.D. programs in anthropology.
"Studying anthropology has equipped me with a critical lens through which to explore, unpack and discuss cultural phenomena and cross-cultural tensions and interactions," she said.
---
April 15, 2016