Travis Reid '03 leans on personal experience to help Newark youth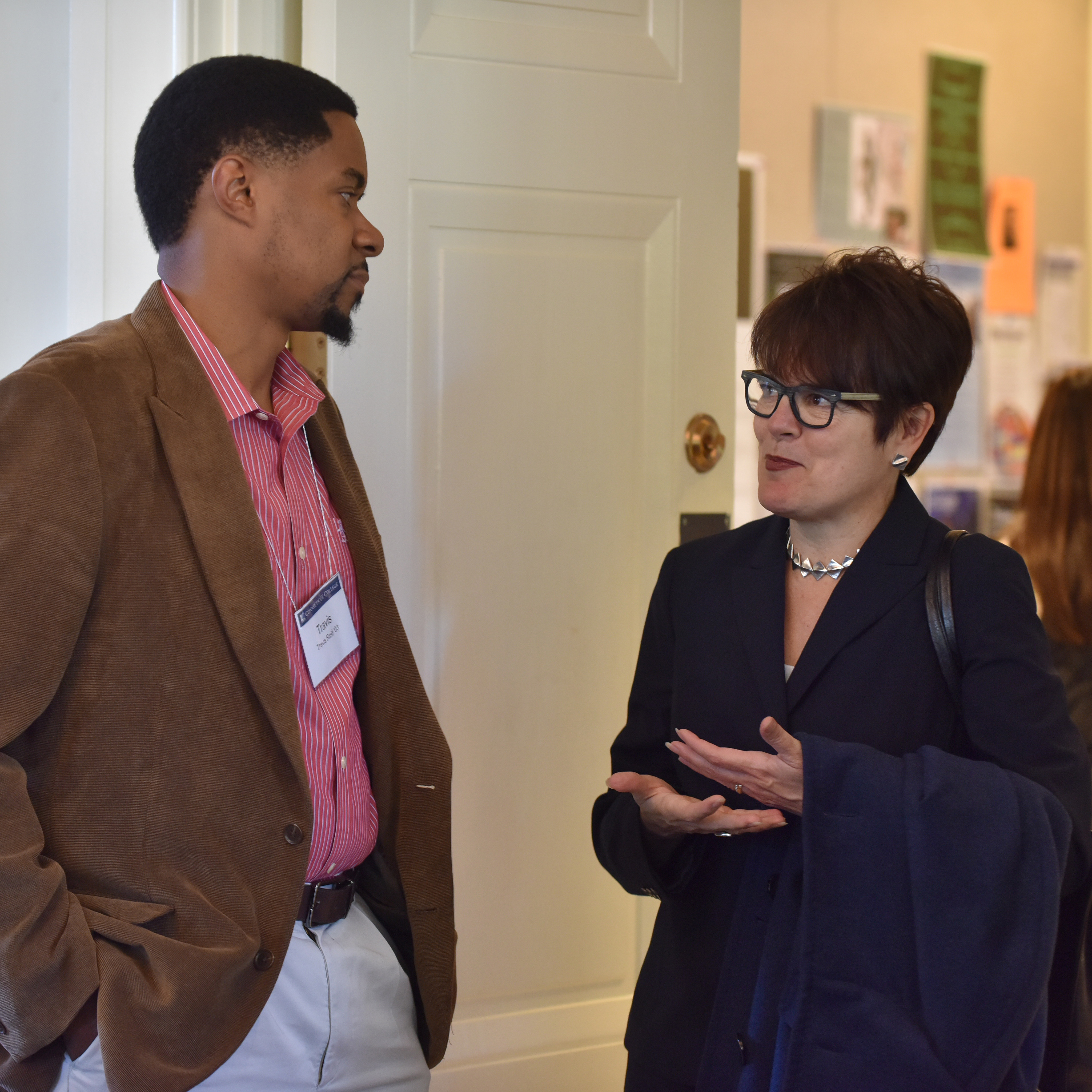 As a child, Travis Reid '03 had access that not everyone in his New York City neighborhood had.
He was enrolled in private schools at a young age by his mother—a teacher—who sacrificed to provide Reid a quality education. The school was 15 minutes from where they lived but starkly different in areas of race, wealth and class.
Reid remembers a bus that traveled from his neighborhood to the wealthier part of the city near his school. Each day, the bus emptied as his neighbors went to work as nannies and housekeepers for the parents and families of his privileged classmates.
"The thought of seeing that kept me up a lot of nights," said Reid, the keynote speaker at this year's Connecticut College Alumni of Color luncheon at Fall Weekend.
These memories have stuck with Reid, propelling him to a career where he has fought for equal access to education, housing and careers. He serves as the chief operating officer of YouthBuild Newark, a community development agency that provides young people with career training, educational support, life skills counseling and leadership development. Previously, Reid was the director of external relations for Newark Public Schools and chief operating officer of the Newark Workforce Investment Board.
This professional experience has taught him that "systems of government can work for people," but only if all parts function together, he said. Therefore, one of Reid's top priorities has been improving efficiency and logistics, bringing departments together to provide better services to citizens.
In the next year—thanks to people like Reid—Newark will be home to the first alternative education charter school in New Jersey. The hope, Reid said, is to provide high-quality education to disadvantaged youth.
It's the same opportunity he was provided; the same opportunity that opened his eyes to the importance of equal access all those years ago.
"It didn't make sense at the time," Reid said, recalling that bus in his New York City neighborhood. "But doing this work is giving me a sense of purpose and fulfillment now."
---
November 3, 2016